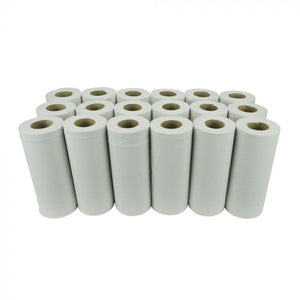 Premium 100% virgin pulp 2ply white wiper roll/hygiene roll. Manufactured in the UK and derived from 100% sustainable sources. Soft, strong, absorbant and with easy tear perforations. Each roll is individually wrapped and is a minimum of 50m unlike many other cheaper alternatives. An extremely strong and versatile product for wiping, cleaning surfaces and equipment.
Roll size: 25cm x 50m.
135 sheets per roll.
18 rolls per case.
White.