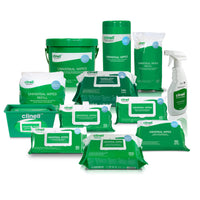 We are Clinell Distributors
Clean and disinfect in a single step. Kills at least 99.999% of pathogens. Effective from 10 seconds.
The UK's most trusted single-step detergent and disinfectant; ideal for use on both surfaces and non-invasive medical devices. Our patented near-neutral pH formula ensures exceptional material compatibility and is proven to kill at least 99.999% of pathogens after 10 seconds, norovirus within one minute and reduce instances of MRSA by 55%.
CLINELL UNIVERSAL WIPES ARE EFFECTIVE AGAINST CORONAVIRUS IN 30 SECONDS.
Shop Now
YOUR TRUSTED MEDICAL SUPPLIER
Medical Care Essentials have over 30 years experience in international sourcing which has allowed us to build a reliable and cost effective supply chain.
In addition, we have proudly teamed up with healthcare professionals to ensure all our products are of high quality and authenticity.
One of our main objectives in providing you this platform is to bring PPE products to you at a fair price as swift as possible.
Shop Now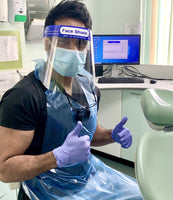 5 STAR SERVICE
"I feel completely safe with Medical Care Essentials. Such a quick and reliant service. They have been my go to provider for PPE during these unprecedented times" 
- Dr Chetan Sharma (Antrim House Dental Practice)