Respiratory half mask for dust, vapour and particle protection
P3 filters allows you to protect against viruses and more
Can be used with filters for virus protection
Fully certified to EN 140, EN 149 and EN 14387
Moldex 7000 Series TPE Reusable Half Mask Respirator with Two P3 Filters
The Moldex 7000 TPE Reusable Half Mask Respirator with Two P3 Filters offers superior protection against hazardous particles, with the pair of P3 filters filtering out aerosols, dusts and harmful pathogens such as viruses. The comfortable design of the half mask is perfect for extended use, while the filters themselves can attach to the respirator with the unique EasyLock technology.
What's Included?
With your purchase you will receive:
1 x

 

Moldex 7000 Reusable Respirator
2 x

 

Moldex 9030 Particulate Filters
Please note that the filters are supplied as one box containing two individual filters.
What Can the Moldex 7000 TPE Reusable Respirator and Filters Protect Me From?
The Moldex P3 Filters are easy to use filters that can fit on to your Moldex head mask. They can help filter out many harmful substances and chemicals from the air, ensuring that you can breathe safely. Suitable risks include:
Carcinogenic dusts
Harmful dusts
Water based mists
Oil based mists
Aerosols
Biological agents of risk group 2
Biological agents of risk group 3 (viruses)
CMR substances
Sizing Information
The Moldex Mask is supplied in three sizes: small, medium and large. This ensures that the mask will fit most users. You can find these below:
Moldex 7001 TPE Reusable Small Half Mask Respirator
Moldex 7002 TPE Reusable Medium Half Mask Respirator
Moldex 7003 TPE Reusable Large Half Mask Respirator
Please see the table below for sizing information. It is based on the length of the face, with measurements from the nose bridge to the chin indent.
| | |
| --- | --- |
| Size | Face Length (mm) |
| 7001 / Small | 110mm |
| 7002 / Medium | 120mm |
| 7003 / Large | 130mm |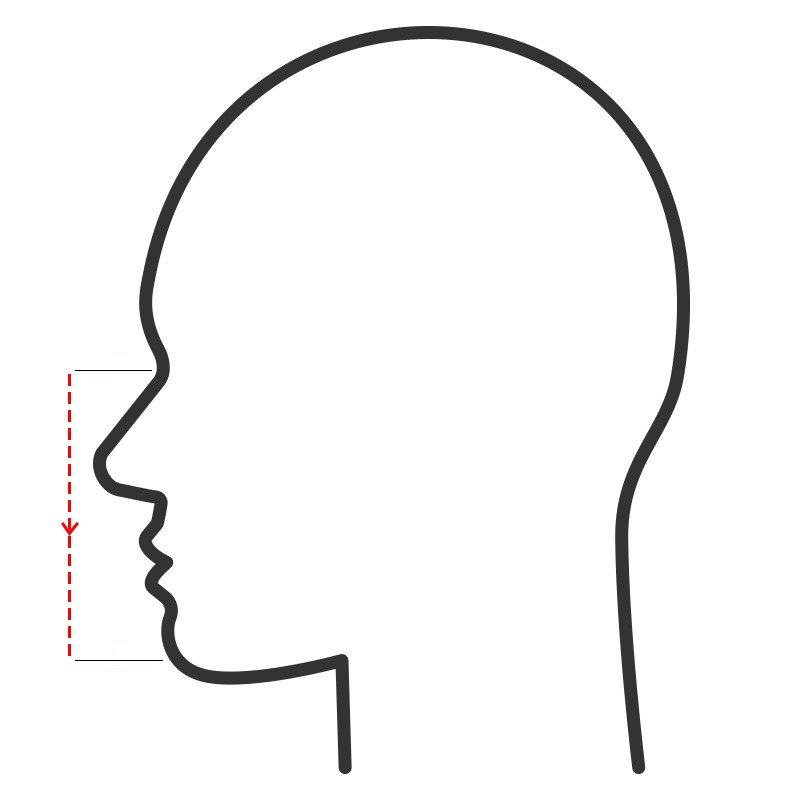 Key Features and Benefits
Lightweight half mask respirator for dust and vapour protection
Designed to be easy to clean and maintain
TPE material improves comfort during use
Can be used with P3 filters for virus protection
Filters out bad fumes when used with a respirator
Use EasyLock technology for easy fitting
Simple to wear with the strap around the back
What Is EasyLock Technology?
The Moldex 7002 Respirator uses something called EasyLock technology, to help improve ease of use, usability and your safety during use. The EasyLock filter system allows you to easily attach any Moldex Filter, and you will instantly be able to continue your work. The idea is that you can attach the filter with speed, meaning that you don't need to stop during work.
How Safe Is the Moldex Reusable Half Mask with Filters?
The Moldex Reusable Half Mask is fully certified to all relevant standards to ensure your safety. It has been tested to EN 140, meaning that it is suitable for use as respiratory half mask protection.
The Moldex 9030 Filters have been tested to a range of different standards to ensure your safety. These standards include EN 14387, and EN 149. All relevant face masks, respirators and filters are all fully certified.
How Long Will These Filters Last?
It is difficult to provide a general rule as to the length of use of these filters, as it will depend on frequency and environment of use. It is best practice to dispose of the filter once any discolouration, odour or excessive build-up of moisture is detected.
Product Code: MCE036