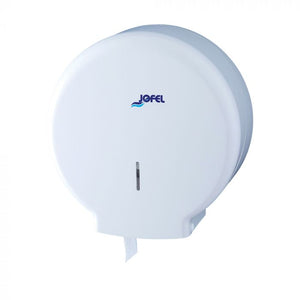 Manufactured from high quality white ABS
Key lock, lever indicator.
For rolls up to 300m, with maximum diameter of 220 mm.
Rolls with 45mm diameter mandrel.
Easy to clean and quick service.
Robust, resistant, long lasting life.
Hinged cover.
Modern design, suits perfectly any installation and decor.
Conceived for places with medium to high traffic of people.
Recommended for collectivities and public toilets.
280mm (H) x 260mm (W) x 120mm (D)