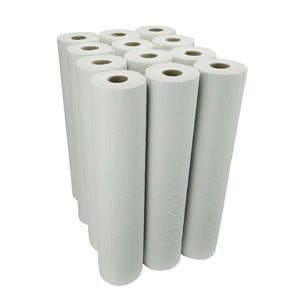 Individually wrapped for hygiene, perfect for health and beauty environments. Close perforation means less ragged edges. Our 2ply 20" couch rolls are our best selling, best value range. Manufactured in the UK, to our own specification and from 100% recycled material, quality is guaranteed. Soft, strong, absorbant and with easy tear perforations each roll is individually wrapped and fits most dispensing systems.
Roll size: 50cm x 40m.
12 rolls per case.
White.
Also available in Blue (PP1485).