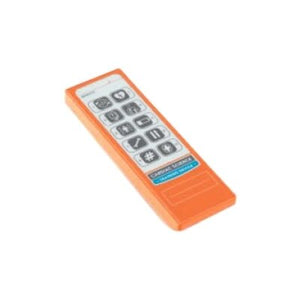 Designed for use by training instructors, this wireless remote control is to be used in conjunction with the Cardiac Science Powerheart G5 trainer unit. The remote control helps instructors to vary rescue conditions and test how students respond, and features a pause key allowing the training to be interrupted to emphasise specific points.
Designed for use with the

 

Cardiac Science Powerheart G5 trainer unit
Suitable for keeping as a spare or to replace an existing remote
Provides the instructor with control over the training course
Wireless - powered by 2 x AAA batteries
Rescue conditions can be varied for student testing
Training can be paused mid-scenario to answer questions or to emphasise specific areas
Please note: There is presently a nationwide shortage of Cardiac Science G5 products. Unfortunately we cannot advise on a lead time for products that we do not currently have in stock so please disregard any expected dispatch dates.